Events serve as a powerful opportunity to raise brand awareness and increase visibility. By attending relevant industry events, B2B businesses can position themselves as thought leaders and industry experts, boosting their credibility. Whether it is a trade show, conference, or product launch, events enable your businesses to highlight your service offerings in an immersive environment, allowing attendees to experience the brand firsthand.
Furthermore, events attract a diverse range of attendees, providing businesses with the opportunity to tap into new markets, reach potential customers, and generate leads. When executed effectively, event marketing can create a buzz around a brand, spreading awareness through word-of-mouth and social media.
But preparing for a B2B event involves more than the stand logistics and event day itself. To maximise your attendance, it's critical to take proactive steps to help ensure that your business achieves a higher return on investment (ROI).
When planning your event, here're some actions to consider, to maximise brand awareness.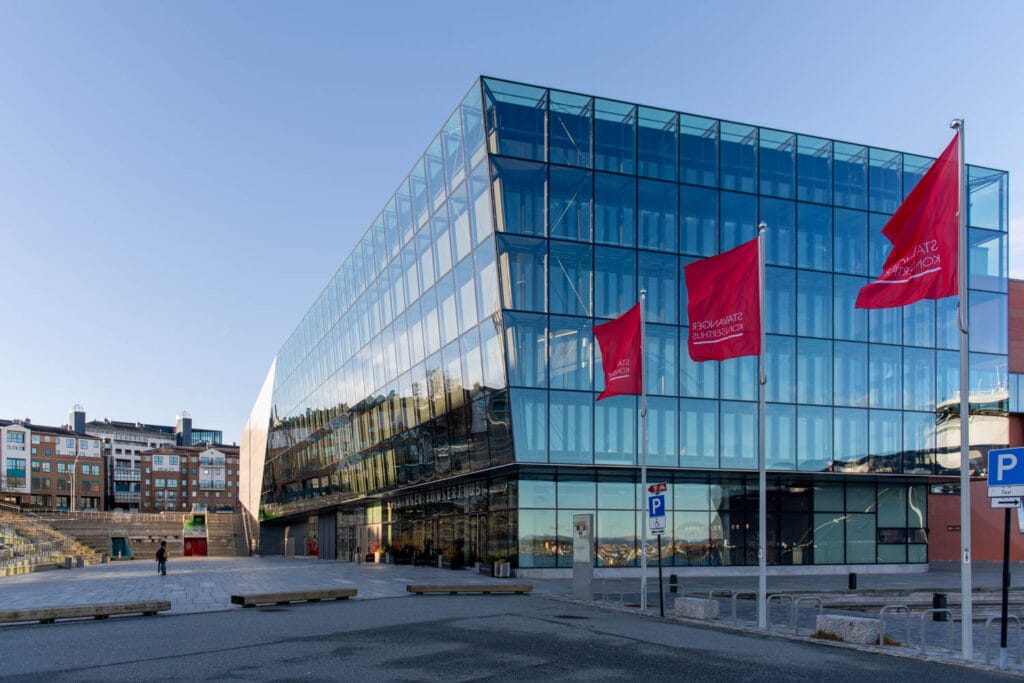 Harness social media
Use your company social media channels to promote your event attendance. Inform your network about the event and provide booth location details. Actively engage and comment on social media posts. Leave genuine and thoughtful remarks to increase visibility by asking questions, sharing insights, and tagging others.
Pro tip: Look for the official event hashtag and use it. Usually, you can find them on the organizer's website or social media. By using the event hashtag, you will ensure that your post will be at the heart of the conversation around the event, allowing you to interact with like-minded attendees. Boost your reach!
Multi-channel event communication
Add a page to your website, share an event email signature banner for staff to use in the weeks preceding the event, issue an email update to key clients. There are multiple communication channels which you can plan to activate in the weeks before the event to share details of your stand.
Case studies
Sharing relevant case studies adds credibility and generates interest in the services. Have some case studies ready to share in the weeks before the event so that you have up to date discussion points with attendees. These success stories can also be displayed on screens at your booth.
Press and media
It's not unusual for members of the industry or local press to attend key events. Do you have a news item you could share, or could you arrange an interview with a journalist and senior member of your team? Events are a good time to enhance your media relations and make announcements.
Demonstrations and Presentations
Providing attendees with a firsthand experience allows them to understand better what you have to offer, making your brand more memorable. Whether it's showing your product on screen on physically, people love to witness the real thing.
We are all visual beings who learn from watching. Have high impact visuals or video content on your stand. But don't forget to order the infrastructure to support the demonstrations. Nothing is worse than trying to do a live demo with a bad exhibition Wi-Fi connection!
Pro Tip: If your product is too large for a stand, then consider a 3D model. If a dedicated screen is unavailable, then grab an iPad which your booth staff can use in their interactions.
Audience engagement
At events you're aiming to attract people onto the stand and encourage them to engage. As a result, consider ways in which you could do that – scheduled presentations, interactive quizzes, or even just coffee. It's all about building a brand experience so where possible make it relevant to your brand.
Marketing collateral
The trend for having printed collateral on stands has shifted due to the environmental impact and lack of desire to carry them about / retain paper. However, marketing collateral can be a useful conversation or sales tool. So, consider having a limited number on stand for your teams to use and add QR codes so visitors can access a digital version if they want to retain the content.
Lead capturing and follow up
You are aiming to build a brand connection and follow up communications is a key part of that. Make sure that a pile of business cards doesn't end up at the bottom of someone's bag and nothing is done with them. Agree on how your team will capture stand visitor contact details and communicate with them after the event. A "thank you for visiting our booth" email after the show means that your brand will be brought back to front of mind once that person is back at their desk.
Get Ready
In a digital age characterized by virtual connections, physical events present unique opportunities for businesses to build connections, strengthen brands, and drive growth. By leveraging events, businesses can forge meaningful relationships, strengthen their brand, and pave the way for long-term success. However, to maximize the ROI of your event, it's critical to start preparing in advance and consider all the ways to maximise brand awareness at the event.