"It's the most wonderful time of the year…" and whether you're physically out and about or digitally browsing / viewing, there is no getting away from the fact the festive season is approaching.
While the kids are writing their Santa letters, we are busy writing company social media content, and at this time of year we are often asked:
"Should we post a holiday message on LinkedIn?"
"Do people like Christmas card style posts?"
"Is it culturally acceptable to post Christmas content?"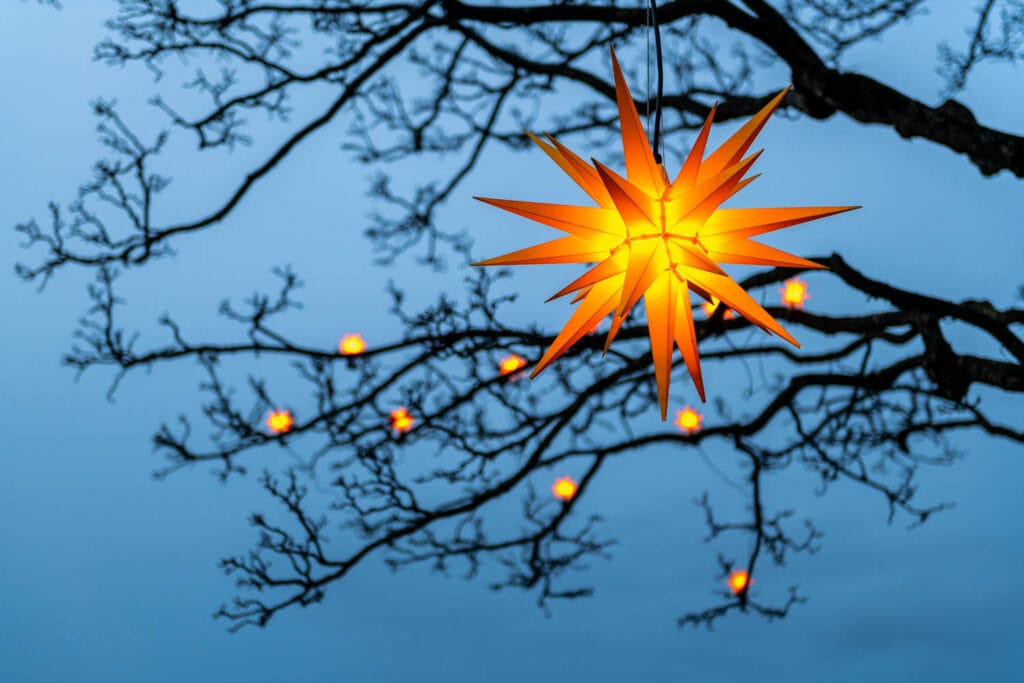 What's the answer?
Honestly, there is no correct or definitive answer to this. How you communicate as a business depends on several factors, so here are a few things that are worth considering and reflecting on when deciding the best holiday messaging strategy for your business:
Does it align with your brand values:
Never produce content for the sake of it. Consider how holiday messaging aligns with your brand values. If the festive season resonates with your company culture, go ahead, spread the joy. However, if it feels forced or inconsistent with your brand, it might be worth exploring alternative ways to engage your audience. Perhaps an end of year summary or 2024 outlook piece would work better. Giving calendar appropriate content, but from a different perspective.
Many of our clients have an international focus and a customer base in regions which don't share the same seasonal traditions. If you have a global audience, be mindful of cultural differences, but don't automatically omit holiday post content, particularly if you're from a country which does celebrate the holiday. Instead, consider creating content that focuses on universal themes like gratitude and reflection, rather than being overly focused on the big guy in a red suit. This inclusivity demonstrates an understanding and respect for your diverse audience, while enabling you to acknowledge your own traditions too.
Consider your terminology
Be mindful of the language you use in your holiday messages. Consider the diversity of your audience and opt for inclusive terms like «Happy Holidays» or «Season's Greetings» to encompass various celebrations, rather than "Merry Christmas". This can help your message speak to a broader audience. Also consider this from a visual, as well as verbal perspective and if relevant, select, or create images that are less aligned with a particular cultural reference… we are thinking of the big guy again!
Consider who your audience is and what resonates with them. If your B2B clientele appreciates a more formal tone, ensure your holiday messages reflect that professionalism. On the other hand, if your audience engages well with a more relaxed approach, feel free to inject humour and warmth into your seasonal content. Also consider whether you are communicating for your clients, or if this content is more about employee engagement. Tailoring your messages to suit the preferences and expectations of your specific audience ensures that your holiday communication hits the right note.
If you do want to embrace the festive spirit, then it's a great time to infuse personality into your posts. Share behind-the-scenes glimpses of your team decorating the office tree or remotely celebrating. People connect with people, and the festive season is all about connecting and celebrating. So don't shy away from letting your human side shine through and demonstrating your company culture by showing off your personality.
Maintain a balance between festive content and your regular industry-related posts. If you do want to join in the holiday cheer, then maintaining a mix of content keeps your audience engaged without overwhelming them. Of course, Christmas countdown style campaigns can be fantastic ongoing content in December, but ensure the message is one that can last the duration and keep resonating, rather than boring your audience and turning them into the Grinch.
Whether you align it with a wider holiday message or not, the end of the year marks is an annual milestone and opportunity to express gratitude for the last 12 months. So, thank your clients, partners, team, and followers for their support throughout the year. Authentic appreciation goes a long way and sets a positive tone for the upcoming year. Remember, there's no one-size-fits-all approach. Your holiday communication should be an extension of your brand identity. So, take a moment to reflect on what feels right for your business, and have fun spreading the festive cheer… if you choose to do so!